Be Healthier With Veggies
The new food guidelines issued by the United States government recommend that all Americans eat between five and nine servings of fruits and vegetables each and every day. When you first hear that number, it may seem like a lot, but it is actually much easier than you think to fit that many servings of fruits and vegetables into your daily diet. For one thing, the shelves of the grocery stores are fairly bursting with fresh fruits and vegetables. In addition, vegetables and fruits are some of the least expensive, most nutrient-rich, foods in the supermarket. With all these fruits and vegetables to choose from, it is very easy to make these nutritious, delicious foods part of your daily meals and snacks.
When you take into account how much a serving really is, it is actually quite easy to get five to nine servings of fruits and vegetables per day. For instance, the recommended daily amount actually equates to a quite reasonable two cups of fruit and two and a half cups of vegetables every day. When you consider how many fruits and vegetables are available, and how low the prices usually are, it is easy to see how easy to reach this daily goal really is.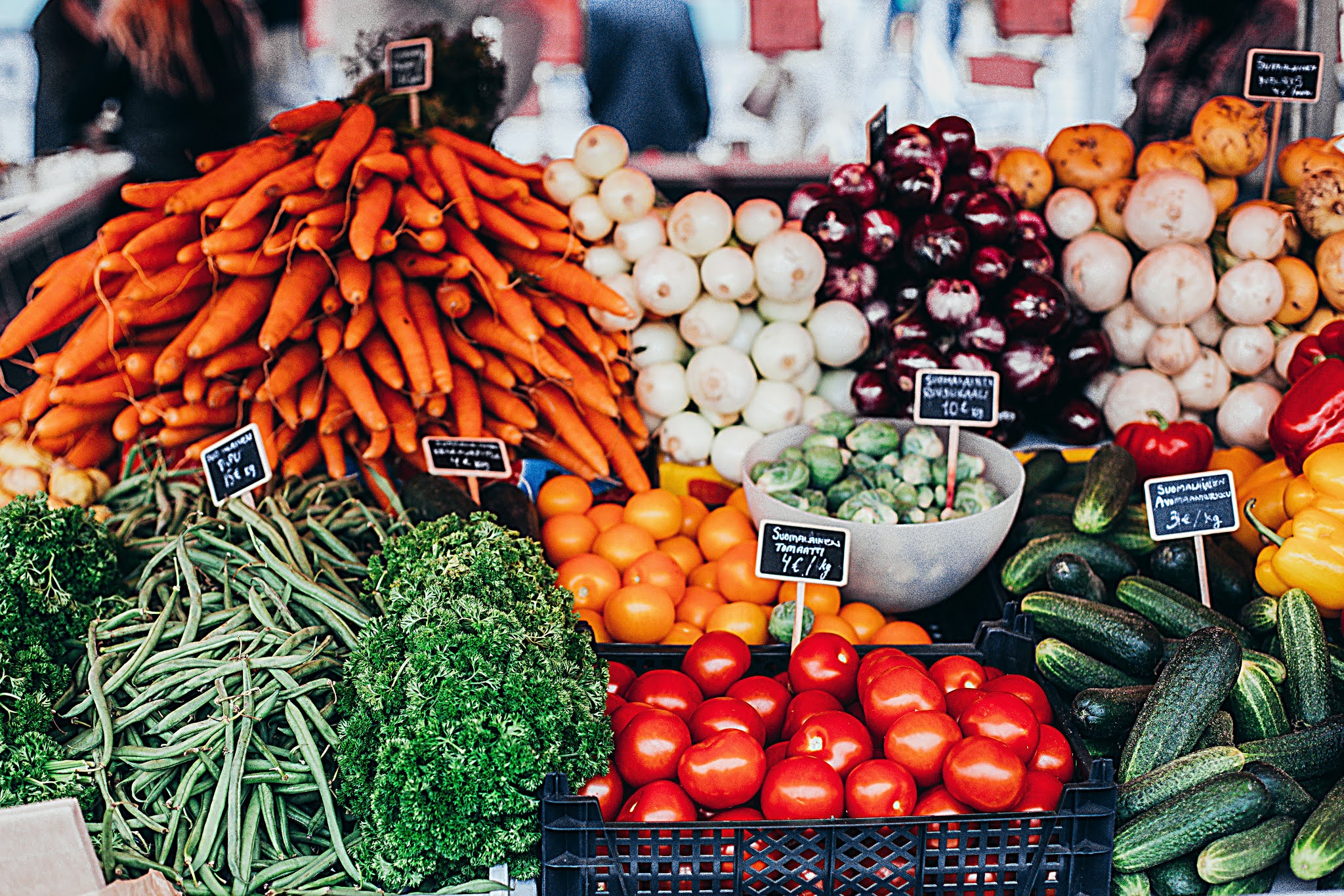 One great way to get the nutrients you need from fruits and vegetables every day is to take full advantage of the variety of these foods available. Eating the same thing every day quickly becomes boring, so why not pick a variety of fruits and vegetables, in every color of the rainbow and in every conceivable shape, size, and texture, to give yourself a varied diet every day.
When shopping for fruits and vegetables, it is important to choose a variety of different colors. This is for more than purely artistic reasons. Different color fruits and vegetables have different types of nutrients and choosing a variety of colors will help ensure you get all the vitamins and minerals you need each and every day.
Finding new recipes is another great way to ensure you get those five to nine servings of fruits and vegetables every day. Everyone likes to try out new recipes, and these new recipes may just provide the impetus you need to eat all those fruits and veggies.
New recipes can also provide you the important opportunity to try out some fruits and vegetables you have never tried before. For instance, everyone has eaten oranges, but have you tried kiwi fruit or mangoes? How about spinach or kale? Trying new things is a great way to find new favorites while getting the best nutrition available.
Many people mistakenly think that they do not need to eat five to nine servings of fruits and vegetables every day if they just take a vitamin supplement. Actually, nothing could be further from the truth. That is because fruits and vegetables contain far more than the micronutrients identified by science and synthesized in vitamin pills. While these micronutrients, such as vitamin C, vitamin A, and vitamin E are important to good health, so too are the hundreds of other elements that are contained in healthy foods like fruits and vegetables. These elements are not available in any pill, they must be ingested through a healthy, balanced diet that contains plenty of fruits and vegetables.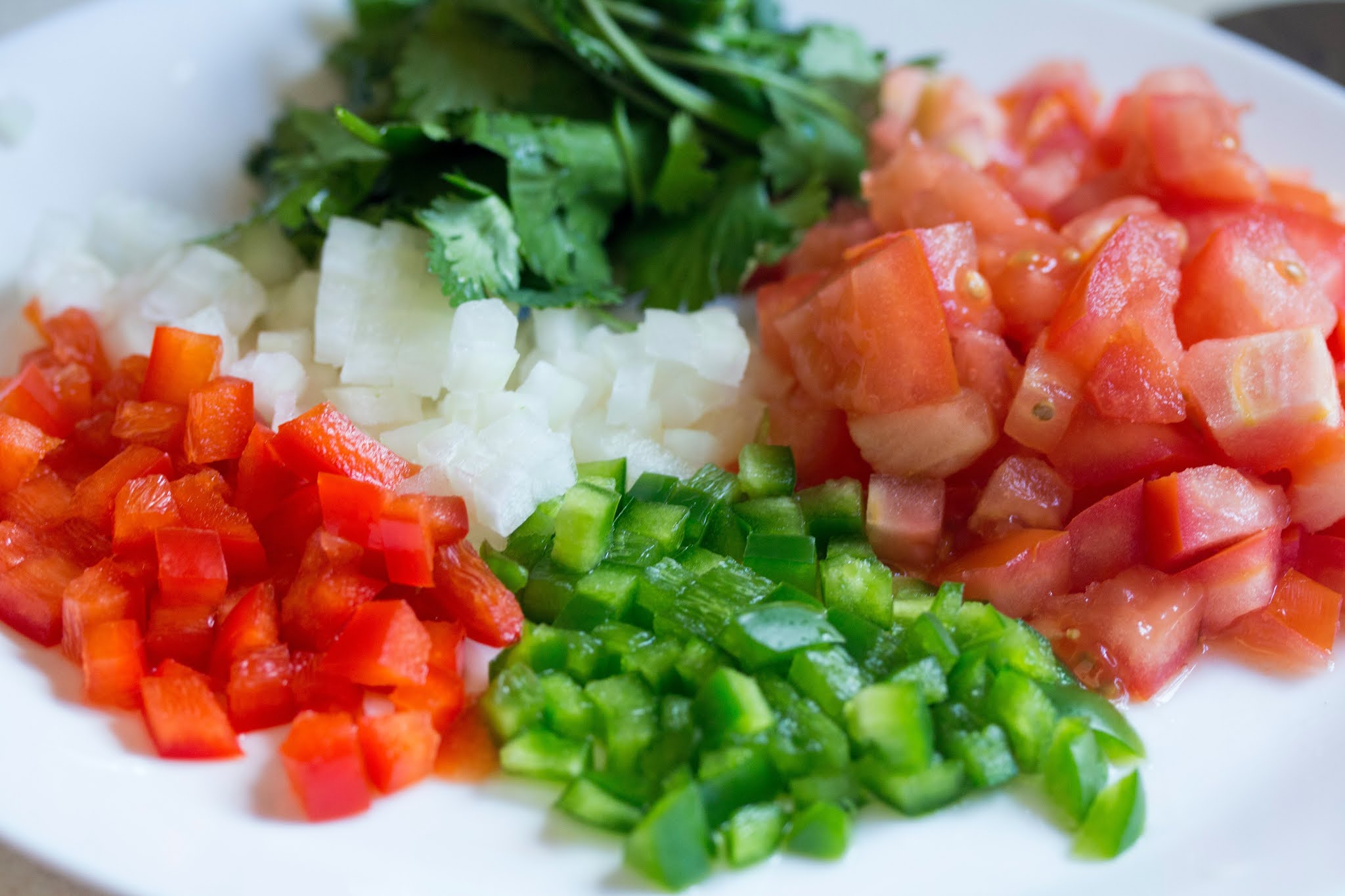 In addition, fruits and vegetables are much less costly than vitamin pills. Fruits and vegetables are very inexpensive, especially when purchased in season and grown locally. In the long run, getting the nutrition you need from the food you eat is much less expensive, and much better for you, than popping those vitamin pills every day.
So don't forget to get your five to nine servings of fruits and vegetables every day. It may seem like a lot, but you can meet this quite reasonable goal simply by including fruits and vegetables as snacks, as garnishes, as side dishes, and as meals.
Here are some great veggie recipes to enjoy!
Breakfast: Pumpkin Pie Oatmeal (1 serving)
Ingredients:
⅓ cup regular oats
1 cup almond milk, unsweetened
⅓ cup pumpkin puree, canned
1 tsp flax seeds, ground
1 tsp vanilla extract
½ tsp cinnamon
1 tbsp maple syrup
1 tbsp pecans, chopped
Directions:
1. In a medium-size pot, heat oats and almond milk until almost boiling.
2. Stir in pumpkin, flax seeds, and vanilla
3. Cook for about 5-7 minutes, until desired consistency is reached.
4. Serve in a bowl and top with cinnamon, maple syrup, and pecans. Enjoy!
Per serving oatmeal
| | |
| --- | --- |
| Protein (g) | 11.60 |
| Carbs (g) | 56.65 |
| Fat (g) | 11.85 |
| Calories | 378.09 |
Lunch: Mason Jar Salad (1 serving)
Ingredients:
½ cup celery, chopped
½ medium apple, chopped
½ cup chopped chicken breast (see baked chicken breast recipe under dinner)
¼ cup walnuts
2 cups baby spinach
vinaigrette, optional (see next recipe)
Directions:
1. Add ingredients to a large mason jar, layering in the same order as listed (the idea is that the greens don't get soggy from sitting in dressing).
2. When ready to eat, pour salad into a large bowl and toss if desired. Enjoy!
| | | |
| --- | --- | --- |
| Per jar | Without chicken | With ½ serving baked chicken breast |
| Protein (g) | 10.21 | 36.41 |
| Carbs (g) | 18.18 | 19.03 |
| Fat (g) | 18.57 | 27.25 |
| Calories | 262.38 | 450.40 |
Balsamic Vinaigrette (6 servings)
Ingredients:
3 tbsp balsamic vinegar
5 tbsp water
4 tbsp olive oil
½ tsp minced garlic
2 dashes salt & pepper
Directions:
1. Put ingredients into a bottle with a tight-fitting lid and shake vigorously until well combined. Enjoy!
Per 2 tbsp vinaigrette
Protein (g)
0.02
Carbs (g)
1.10
Fat (g)
9.34
Calories
85.46
Dinner: Vegetable Stirfry (2 servings)
Ingredients:
2 tbsp sesame oil, divided
2 cups broccoli, chopped
1 cups red pepper, chopped
1 cup yellow pepper, chopped
1 cup green beans, chopped
1 cup baby corn
½ cup corn
2 cloves garlic, minced
½ tsp ginger, grated
3 tbsp coconut aminos
3 tbsp vegetable broth
1 tsp cornstarch
4 tsp sesame seeds
2 cups steamed rice
Directions:
1. Heat 1 tbsp sesame oil in large skillet, add broccoli and stir fry for 1-2 minutes.
2. Add peppers, green beans, baby corn, corn, garlic, and ginger. Stir fry for another 1-2 minutes until crisp-tender.
3. In a separate cup mix together soy sauce, broth, and cornstarch. Mix well to break up clumps of cornstarch.
4. Liquid to skillet and cook until desired tenderness is reached.
5. Serve with rice and top with sesame seeds. Enjoy!
Per serving stir fry
Per cup rice
Stir fry + rice
Protein (g)
11.26
4.50
15.76
Carbs (g)
59.30
40.50
99.80
Fat (g)
18.73
0.00
18.73
Calories
419.01
180.00
599.01
Snack: Carrots & Hummus (4 servings)
Ingredients for hummus:
2 cups chickpeas (garbanzo beans), drained & rinsed
1 garlic clove
1 tbsp sesame oil
2 tbsp lemon juice
1 dash salt & pepper
12 medium baby carrots
Directions:
1. Put all hummus ingredients into a food processor and blend until smooth. Add water to thin (if necessary).
2. Serve hummus with baby carrots. Enjoy!
Per serving hummus
12 baby carrots
Hummus & carrots
Protein (g)
5.46
0.77
6.23
Carbs (g)
18.30
9.89
28.19
Fat (g)
5.28
0.16
5.44
Calories
138.12
42.00
180.12
Interested in learning more about Synergy Health Management? Sign up for our newsletter here or sign up to schedule a call with Patrina here.